Corvus People launches new HR for Growth Service to support the success of NI businesses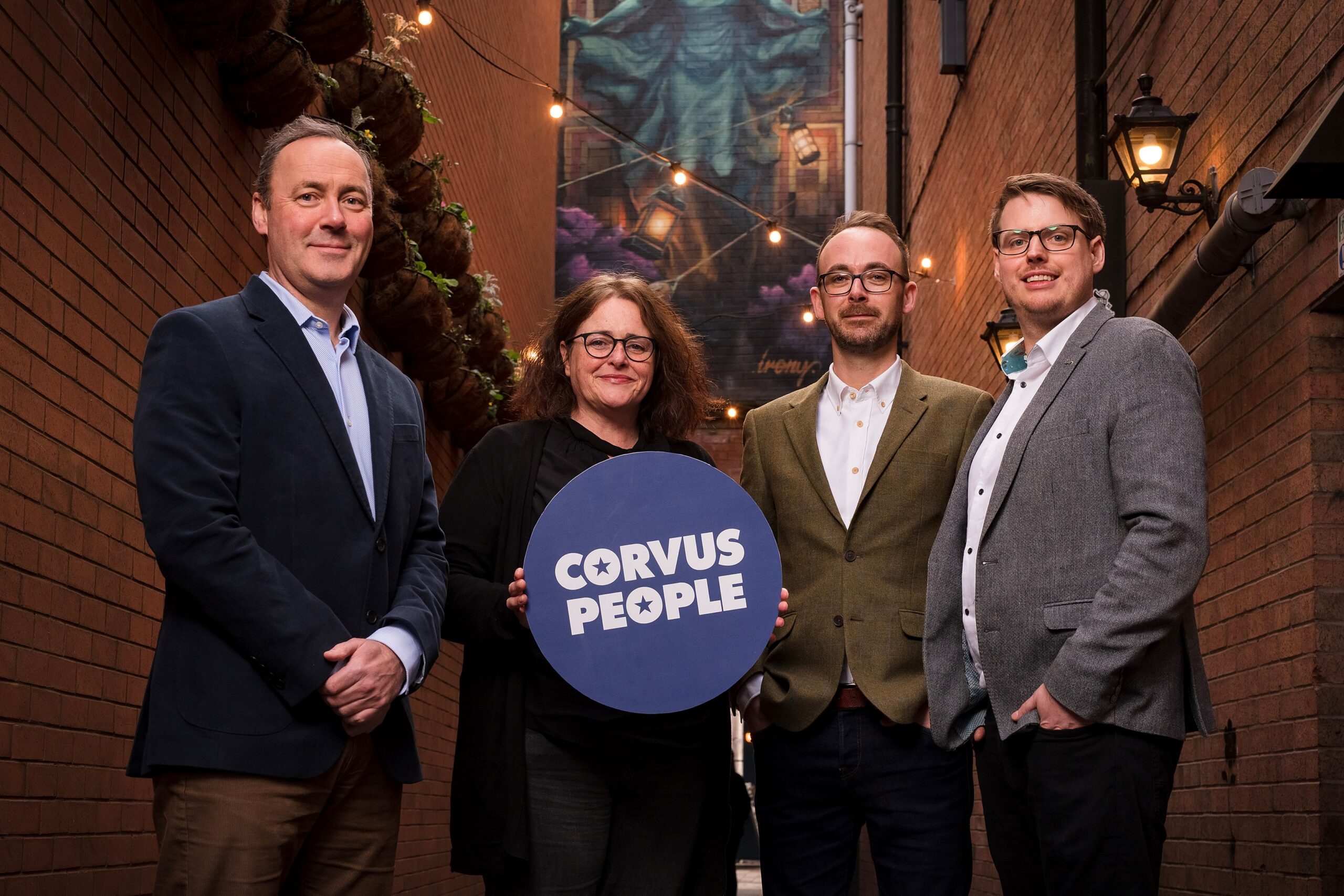 Belfast-based consultancy firm, Corvus People, has launched a new HR for Growth service aimed at helping their clients harness the power of people to drive business growth. The focus of this service, along with others offered by Corvus People, is to support businesses to recruit, develop, and retain the market's top talent. Northern Ireland has skilled talent across various industries, but businesses are finding it hard to engage and keep their teams. Corvus People believes that now, more than ever, business leaders need to take stock of what their top talent requires to thrive.
According to recent research by the Chartered Institute of Personnel and Development (CIPD), Northern Ireland workers are least likely to say that their job offers good opportunities to develop their skills (31% v 25% UK average) or would help develop their careers (46% v UK average of 41%). Today's talent is looking for more than just a salary, and the company's culture is becoming increasingly important, including its approach to professional development.
Announcing the new HR for Growth service, Ian Weatherup, MD of Corvus People, said, "Our approach, since we started in 2011, has always been about people – they are the greatest asset to any business. Placing people at the centre of any business strategy is not only essential to business growth but is key to their success. Our collaborative approach with our clients means we become their people strategy partners. We work alongside them to deliver solutions across the entire employee lifecycle to support their teams and help them thrive."
Ian added, "This is an exciting time for Corvus People as we prepare to work with businesses as they take that next big step toward growth and success."
The new offering, HR for Growth, bolsters Corvus People's existing solutions, which provide 360 support and integrate seamlessly into their clients' existing processes. It costs more to recruit than retain, with some studies, such as the Society for Human Resource Management (SHRM), predicting that it costs on average 6-9 months' salary to replace a salaried employee, which is why all Corvus People services are geared toward long-term retention.
Corvus Assured, the Executive Search methodology launched at the beginning of the pandemic, uses market-leading behavioural analysis tools to assess cultural fit as well as the skills match. This service creates long-lasting retention, with 97% of candidates still in position after 12 months and is already achieving notable success for a range of Northern Ireland and international clients.
Corvus People has built its reputation on helping businesses to manage change, reduce risk and improve their people strategies, and this new offering is no different.
Corvus People has extensive experience in working with clients across a range of industries, including manufacturing, technology, construction, and financial services. The company is committed to helping businesses of all sizes to develop and grow, and the HR for Growth service is just one example of this.
Businesses looking to improve their people strategies and drive growth can benefit from Corvus People's solutions. The service offering provides a comprehensive range of solutions to support businesses in recruiting, developing, and retaining top talent. With one of Northern Ireland's most experienced team of consultants and a focus on long-term retention, Corvus People is the perfect partner for any business looking to take that next big step towards success.

What is ChatGPT and how will it change recruitment?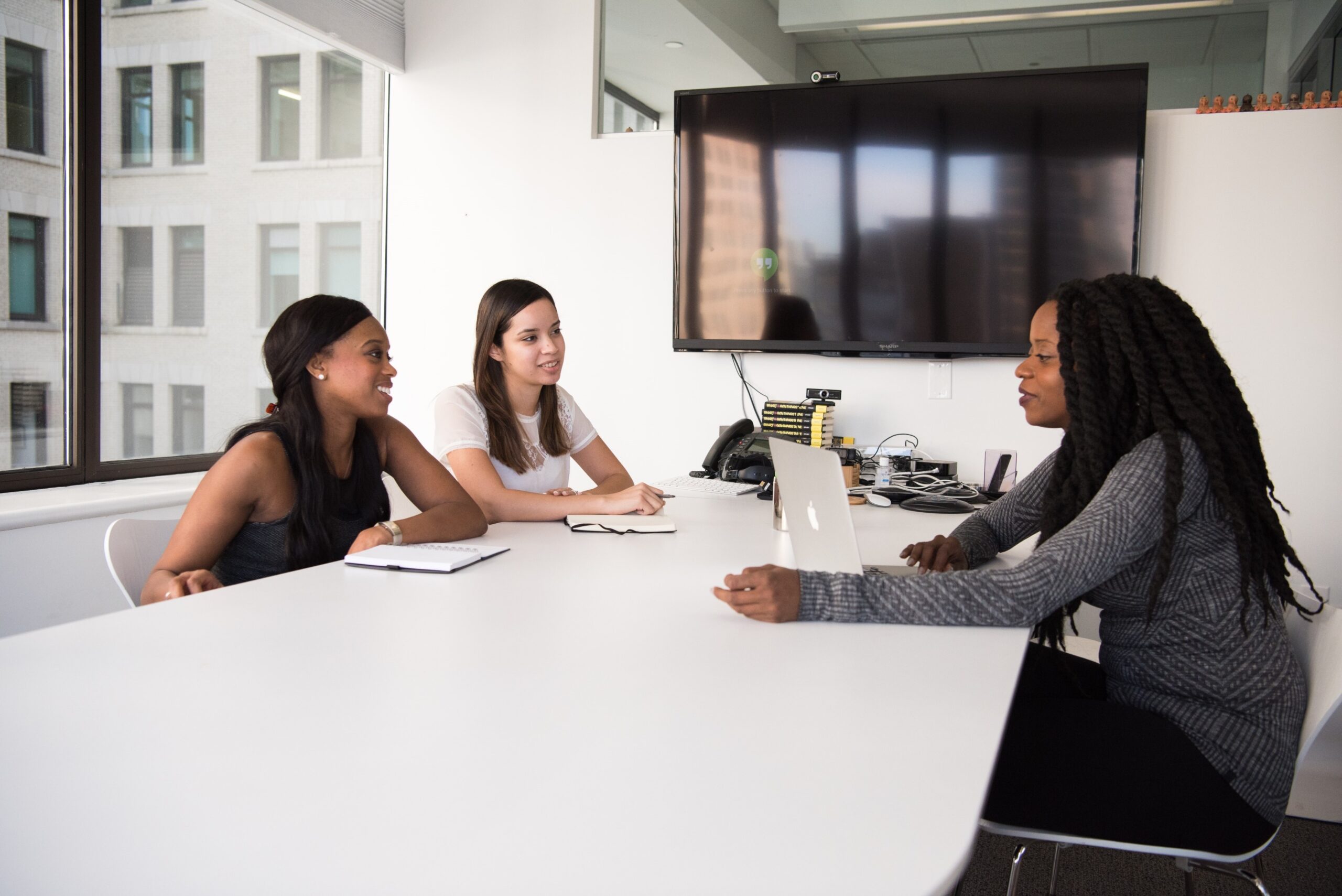 On 1st December 2022, OpenAI (co-founded by Elon Musk and backed by Microsoft) launched ChatGPT, a general-purpose chatbot that creates AI-generated content in a human-like response.
It brings AI to the masses as it offers non-technical people direct access to AI as you simply type your question, and it will reply to you in a few seconds.  This is the major step forward – predecessors didn't have a user-friendly interface which makes it accessible to virtually anyone. Unlike previous AI, ChatGPT will admit to its mistakes, understand context, ask follow-up questions, and correct your false assumptions.
There are endless potential applications – students writing end-of-term papers and assignments (it has already been banned by the NY City Department of Education), poetry, emails, answering philosophical questions and even writing limericks.
Today ChatGPT has the potential to significantly change how companies recruit by automating and streamlining activities to include CV/Resume screening, conducting initial interviews, Candidate matching and HR assistance (answering candidate queries).
In the future, it will be able to assess soft skills and ask behavioural interview questions, but these will require interpretation by a professional recruiter or hiring manager.
Currently, ChatGPT cannot search and find job-specific candidates and it is not a replacement for human decision-making and judgement in the final hiring process.
The launch of ChatGPT has been described as a watershed moment and poses more questions on the ethics of AI.  How should it be regulated and what barriers and restrictions will be applied to searches?
Some sectors, such as traditional search engines are likely to be disrupted and the stakes are high.  Google launched Bard, their AI enabled chatbot, but an error in its first answer cost $100bn being wiped off their share price.  Microsoft also announced in that they are enhancing their Bing search engine with similar technology that ChatGPT is built on, which led to a 4.2% increase in share value.
Every industry should be keenly watching to see what impact, both positive and negative conversational AI solutions could have on them.
Companies, Hiring Managers, and recruitment companies should have AI chatbots on their Threats and Opportunities radar for 2023 to consider how it can be used to automate certain tasks in the recruiting process such as initial candidate screening, answering frequently asked questions, and scheduling interviews.
Footnote – thus far I have written this blog myself.  Below is ChatGPT's reply to my query "What is the future of recruitment and technology".
The future of recruitment and technology is likely to be marked by continued automation and digitization of various aspects of the recruitment process, from sourcing and screening candidates to scheduling interviews and onboarding new hires. This will likely result in increased efficiency and speed, as well as data-driven insights into the talent acquisition process.
In addition, there may be increased use of artificial intelligence, machine learning, and other advanced technologies in the recruitment process to make it more personalized and effective. This could include personalized job recommendations, candidate sentiment analysis, and predictive hiring analytics.
There may also be a greater focus on virtual and remote hiring, driven in part by the ongoing pandemic and the increasing trend towards remote work. This could lead to the development of new virtual recruitment tools and technologies that enable employers to reach and engage with a wider pool of candidates from around the world.
Overall, the future of recruitment and technology is likely to be shaped by a combination of factors, including advances in technology, changing workforce demographics, and evolving employer and candidate expectations.
Written by Ian Weatherup

Brand – aligning personal with business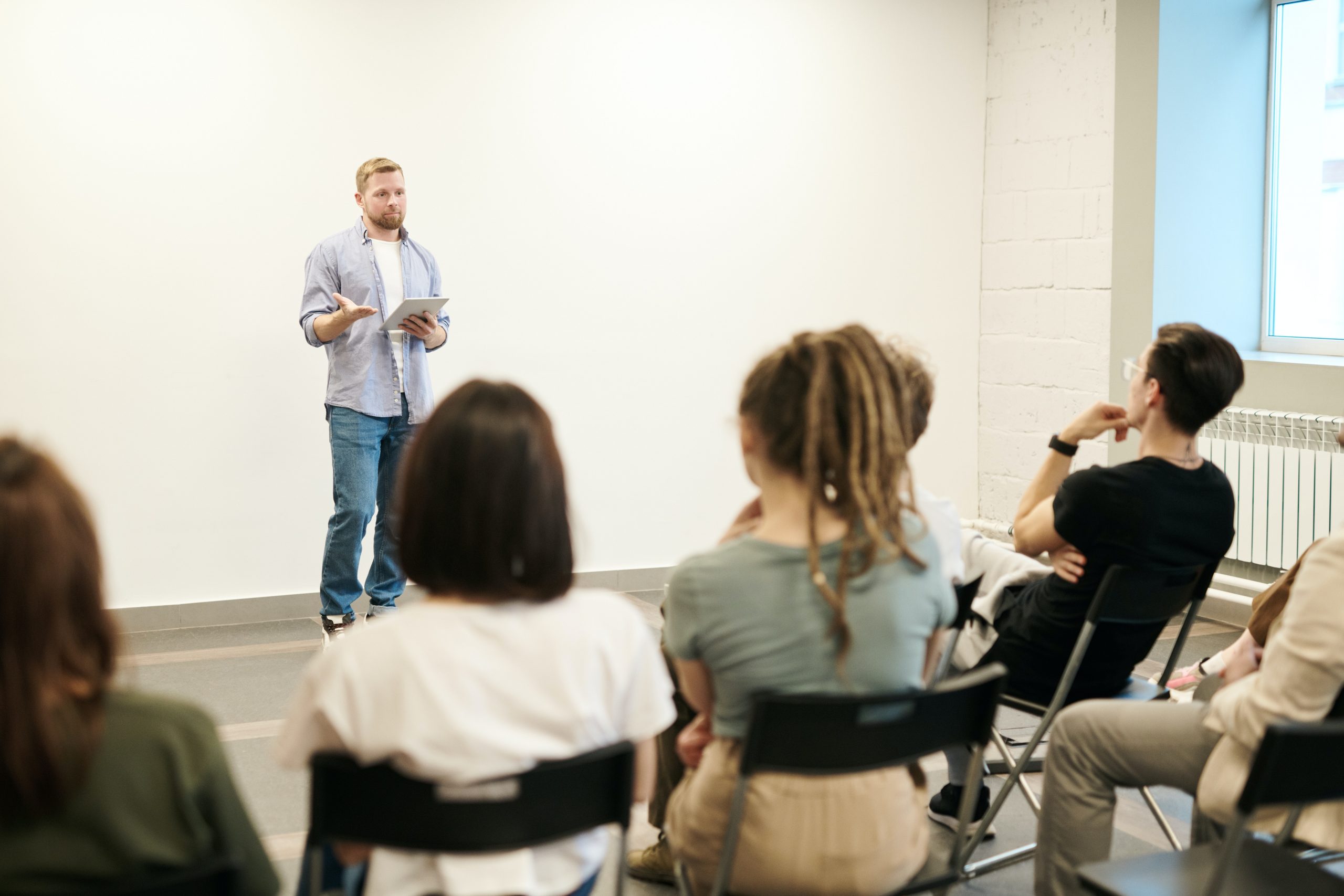 Regardless of whether you invest any time into it or not, we all have a personal 'brand'. Simply put, a personal brand is how you are perceived by the people you engage with. It comes through in your conversations, the stories told about you, and even what you wear, so anyone you interact with will have some opinion of who you are and what you stand for. Because you are curating this brand all the time, either consciously or unconsciously, it is worth taking a step back to ensure that how you present yourself is truly aligned with your values and beliefs – and a good place to start is where you work.
Any brand, personal or business, should be created from the inside out. It isn't about having the best logo, or the biggest following on social media – it goes much deeper. Values and purpose should be the foundation of any strong brand and informs everything from how teams work together internally, right through to the external initiatives the business supports.
While this is easy (or at least easier) to do on a personal level, it's much harder as a company, but why? Businesses are an accumulation of people, all with their own values and beliefs, and sometimes these are misaligned from the start. Values are set by the senior team and when there is little buy-in from the wider business, these are diluted over time. This impacts the organisation as a whole and could also lead to damage to the brand from an external perspective.
As an example, a business can say that 'openness' is a value. This will form part of their external messaging and be promoted in their marketing materials. However, if the staff in the business conceal information from clients or are known to tell half-truths, the brand will be perceived as the opposite. This is why the values in your business must be representative of the values you hold, as ultimately, it is the staff that showcase them to the market.
Having an alignment between your business and personal brand matters – you spend a lot of time there, and the association alone will have an impact on how you are perceived. Let's say, for example, you are a long-serving senior manager in a business with a poor reputation. How does this look to the outside world? People may assume that you, at least to some degree, align with the brand of the business. You have been there a long time, you have led the team, and you have had significant input into the business itself. As the old saying goes, actions speak louder than words – and what you do, or in this case, where you work, will have an impact on your personal brand.
We have covered the bad, but what are the positives of having alignment between brands? As cliched as it is – synergy. Synergy is working together to create a combined effect that is greater than the sum of their separate effects. When you align with your workplace, you become an advocate for them. You fit into the organisation, you feel connected and engaged with the values, and you support them wholeheartedly in their purpose. You work to create success, and this is shared together. Your personal and business brands will complement one another, and you can start to leverage their content to promote your own brand. It increases the reach of the business and, if you work for a strong brand name, you have an opportunity to utilise its status to enhance your own visibility.
So, what can you do to align your brand with the brand of your business?
Firstly, you should try to work with a brand that you believe in. You should hold similar values and feel confident that the way you do business is the right way. Of course, this is no mean feat if you are already in an organisation that you don't align with, but it is worth considering the longer-term impact of working for a brand that you don't believe in. When looking for a new role, it's important to ask questions about culture and values to ensure that it is a fit for you. You should do your research into the company, look at the initiatives they support, and the messaging that comes from senior leaders in the business. At the end of the day, you can't align your brand to a business if you don't agree with anything that they stand for.
Secondly, you should tailor your message to suit your businesses brand. It's unlikely that you will be an identical match to where you work – even if your values are the same, your priorities will be different. However, they will be similar and easily adapted to your style and brand. You should keep to the business's tone of voice while adding your personality and views. Because your personal brand is just that, personal, it should always feel authentic to you. If you move to a new role, you will carry this with you, so you don't want to appear like a carbon copy of the company LinkedIn profile. This might seem challenging, but if you are bought in to the organisation's values and purpose, it will happen almost naturally.
Finally, be an advocate for your business. When you are proud of where you work, it is much easier to shout about it. It makes up a huge part of our lives, so we should be glad to share this with others. You can be an advocate for people to join your team, or for customers to buy your product. Either way, when everyone is working together and toward the same goal, success will be shared with all. Opportunities will also arise within your business that will benefit you in the long run. It could be to create new content, be the face of a campaign, or maybe lead a project. Regardless of what these opportunities look like for you, they will help you advance your career and bolster your experience.
Having a strong personal brand has its benefits – it can help you develop your career, get in front of potential clients and customers, and will give you more control over how you are perceived in the market. When this aligns with your business and is utilised for shared success, it can open up even more opportunities – not just for you, but for the wider organisation as well. And remember, your brand already exists, so make sure it's true to you.